About Colourful Solutions
Colourful Solutions helps both individuals and teams across a wide range of sectors to enhance their capabilities and relationships at work in order to add real tangible value to their business or organisation. Our training prides itself on being:
Simple to understand, solutions that are sustainable in the workplace and can start being applied from tomorrow
Our vision remains set on giving our clients:
A fun learning experience with serious results.
We build most of our training on the foundations of the globally accepted Insights Discovery Model. As accredited Practitioners of the Insights model, we offer our clients and their team members individual Personal Insights Discovery Profiles and with our facilitation and guidance help individuals to understand themselves. We help team members learn how to adapt and connect better, empower individuals and create more effective teams. This learning can even transform whole organisations. Insights Discovery is very user friendly as personal preferences are referred to as "colour energies" which clients will find very easy to remember because "we can all see colour."
Meet the Team
Mick Lightfoot
Mick is a Director of Colourful Solutions and will provide the individual Insights profiles which provide a common thread throughout the modules making up the programme. Mick is an accredited Practitioner of the Insights model and uses it as the basis for all his training design. Before starting his own company Mick had a long career in Retail gaining extensive operational experience as well as having the opportunity to obtain substantial personal Leadership and Management training and knowledge.
The training programmes he designs are aimed at combining the theory with practical application to enable delegates to understand the theory, but also be able to apply to their day to day work and see the benefit gained. He will oversee the programme and work with you to ensure the training is appropriate and effective.
Kaz Kaczmarczyk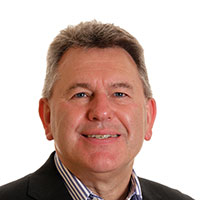 Kaz is an experienced and influential multi- site Commercial and Operational Senior Executive, Performance Coach and Leadership Development expert. He has a strong track record of building highly productive teams, delivering award winning customer service and leading financially successful businesses whilst working for over 30 years with 4 of the UK´s leading companies.
Certified as a Coach through Lane 4´s Leading for Success Programme, in association with Middlesex University (EMCC affiliation), emphasis is placed in identifying and developing potential with all levels of management, coaching in groups or with individuals to meet their personal and business goals. He is flexible and highly adaptable to client needs, his coaching and feedback takes the form of creative questioning within a guiding structure and the approach is highly work- focused, ensuring the value of clients´ insights will make a real and positive impact on their own business performance and learning.
Other Programmes that he has delivered include Change Leadership, Insights Profiling and its Applications, Effective Teamwork, Leadership Behaviours Programmes, Recruitment and Talent Development, Developing Cross Functional Working, Communication Strategies, Colleague Engagement Strategies and Performance Management.